A complete fashionable look is quite incomplete without pairing it with that perfect looking shoes. One wrong choice and the complete look can be spoiled, not to forget the lens catches every detail of a model. Shoes are the accessories that never fails to impress the other person. Buying shoes according to your choice and taste can be an exciting factor. However, when there is no proper solution for storage, then comes the problem. You either run around searching for the pair of your shoe or just lock them in your closet, keep it hidden somewhere and totally forget about them. The money (which isn't really a huge problem if you know the right shoe retailers that accept Afterpay), as well as the time invested in buying those precious things, gets wasted.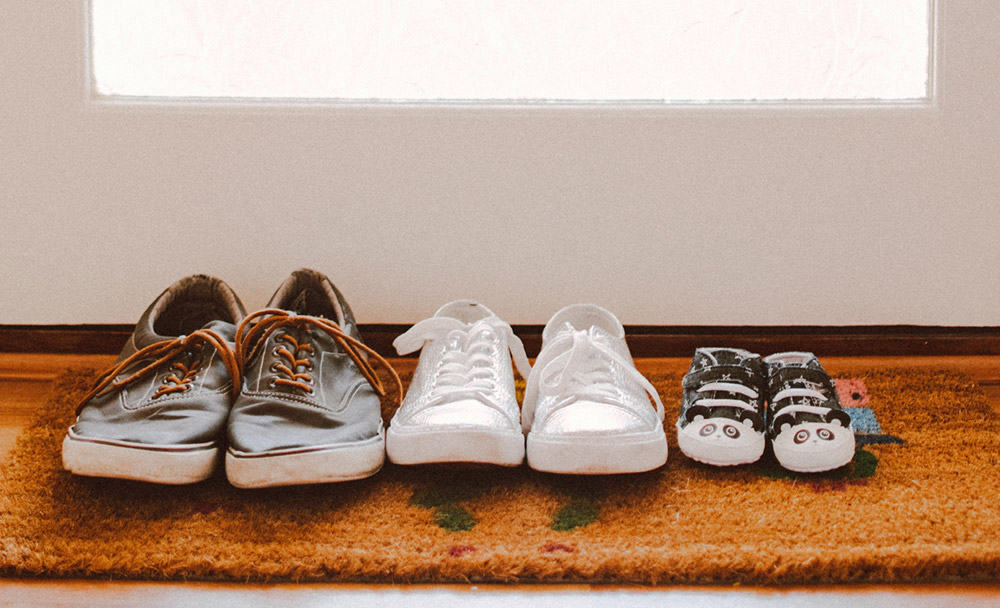 Should you really think of a storage solution for your shoes? You may believe you can get off well without having a proper solution. Especially, when you have several collections to boast, it becomes essential to store them properly and maintain the precious accessory. If you don't do so, there are chances that your place may look very untidy with several pairs lying around causing a sore to your eyes and mind. However, when you have an efficient system and storage place, your life is much more peaceful and stress-free.
You cannot be in a better place than here, as the world is becoming crazier about getting organized, you must pay attention to every minute details. There are umpteen products and ideas out there to help you in keeping your shoes intact, systematically. With these clever ways listed below, you can be pretty sure that you grab the right pair of shoes for the right attire and the right time whenever you want them. Before exploring or considering these ideas have a fair idea of the space that you are going to utilize for your shoes. Having a measurement of the space to be used and whether you want it to be open storage or closed storage. These are the things you must consider.
Cubby Storage system always works out best for shoes. One of the greatest advantages of using cubby storage is, it can either be mounted on the wall or it can be placed on the floor based on the room space available for you. The compactness of the unit perfectly fits a pair of shoes in a comfortable manner that there are no hassles involved in storing your shoes.
If you own a multi-story home, you can very well stack in your shoes neatly and comfortably with the help of under the stairs pull out units. If you find very less storage space under the stairs, still not a problem. You can design the storage unit for a comfortable number of shoes that will be used in the season. Try storing shoes that are not necessary for the season in some other area which would occupy your space.
What best idea can you think of when you talk about functionality and aesthetics put together? Of course, buying a storage ottoman is the perfect choice which serves the dual purpose adding beauty to your home, as well as does not embarrass your guest with the presence of your shoes in your living room. Moreover, you get customized ottomans, which perfectly suit the need of storing your pairs. Grab your shoes any moment you want with just a pull of the lid and be ready to accentuate yourself with the right pair of shoes.
With the increasing demand in ways where space can be utilized in an effective manner, many innovative solutions to have cropped up. Adhesive shoe organizers are making a wave with their functionality and uniqueness. Moreover, it comes in many colors where you can play with ideas of creating an impressive wall work of storing your shoes. However, while considering this option you should make sure that the shoes are clean and neat before it is stored so that it does not look ugly and leave an impression on the wall.
If you have a walk-in closet then there are many creative ways to accommodate your storage of shoes in an organized and clever manner. You can either look for a cubby system and when you do not have enough space for a cubby system within the closet try going in for rolling shoe cabinet. A rolling shoe cabinet can be customized as per your requirement and there are ready to use ones too available in stores. You can tactically use the rolling shoe cabinet to keep your shoes stored that does not occupy much space and is also hidden from the eyes. Every type of shoe can be flawlessly stored with the supporting bars and angles which prevent the shoes from falling down. You can conveniently pull them out when required and have a look at all the shoes that are stored and slide it back after use.

Robert runs most of the daily operations at Clever Shop List. From finding new categories to cover, to researching to blog content, he makes sure everything stays up to date and is running smoothly. He is an expert on consumer behaviour.
Check our about page for more info.