Today, phones are so much more than just devices to communicate with others. For many of us, our whole lives are on our phones. We wouldn't know what to do without them. They have now become our cameras, alarm clocks, calendars, and more!
If you own an Android (or just got a new one) and want to get as much out of it as possible, then you must consider adding the following apps to your collection.
1. Swiftkey
This keyboard app will change your life. Utilizing artificial intelligence (AI), this app learns the way you speak. Once it understands your patterns, it can predict what you are going to say with stunning accuracy. When you type in a word, it will retrieve any related emojis as well. With this system, you can also engage in swipe typing. The app will even analyze your typing habits and give you suggestions on how to improve them.
The keyboard supports over 150 languages so you can talk to your friends and family in whatever tongue makes you the most comfortable. It also allows you to customize it to your favourite colour! Users used to have to pay for certain upgrades, but now the entire platform is entirely free, making it better than ever before.
2. Evernote
Evernote will revolutionize the way you take notes and keep yourself organized. All your notes will be easy to find with a quick search. You can store website links, photos, text, and more all in one place. The app will take care of everything with ease.
The app can sync with your other devices, so you never need to worry about manually transferring information from one place to the other. If you want to easily share information between devices and get organized, this is for you.
3. PicsArt
This highly-rated photo editing app is a must-have for anyone who loves editing pics. With over 600 million downloads, the popularity of this app is unprecedented. It features frames, stickers, and effects so that you can have fun with your photos. You can even get effects as obscure as a double exposure. While the main app is free, you can upgrade to PicsArt Gold if you want the full experience. The possibilities are nearly endless!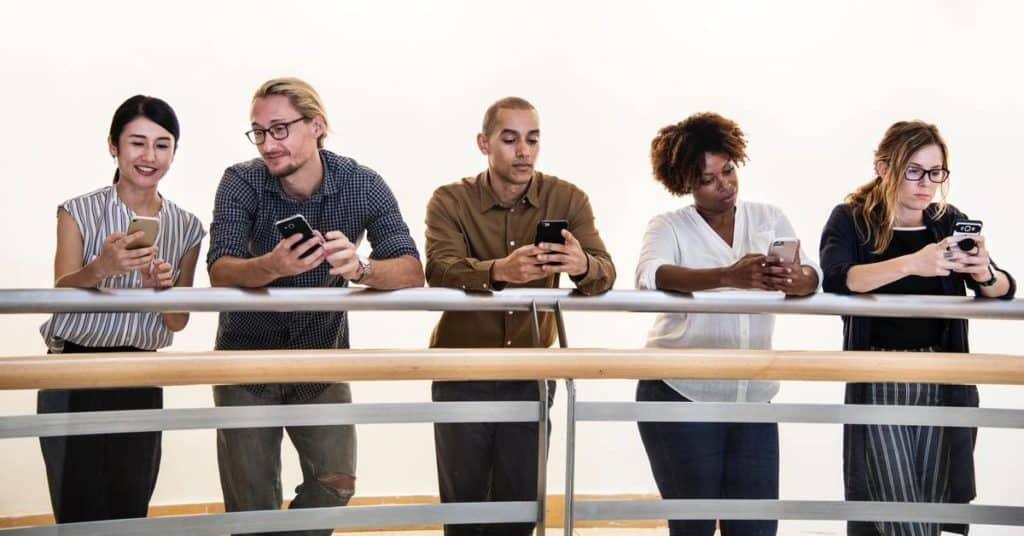 You can even get your friends in on the fun with Remix Chat. This feature allows you to send a photo to up to 50 of your friends. You can all remix it directly from the chat. You can even complete challenges and enter contests to keep the fun going. PicsArt is the only photo editor you'll need on your device.
4. Feedly
Feedly puts all the information you need to consume in one central location. It allows you to follow blogs, magazines, and newspapers that are important to you. Everything you want to stay up to date with will come to you in an easy-to-read format. You don't need to flip from app to app any longer.
This app is even more powerful for business professionals. It allows you to track keywords and brands so that you always know what is going on with your business and competitors. You can also check up on your industry as a whole. Feedly makes it easy to gain expertise in particular topics. The app can tap into 40 million different feeds, so you will find something that matches exactly what you want to know.
The app can also integrate with other platforms such as Evernote and Facebook so that you can conveniently share the information you uncover. If you know you are in the mood for reading but don't have a preference for what, you can browse popular topics in the search bar. This app makes absorbing content convenient, organized, and streamlined, like no other platform.
5. LastPass
Now that the world is becoming more digital, we seem to have passwords for everything. It can be impossible to remember them all. However, using the same one repeatedly poses a security risk. That is where LastPass comes in. If you consider yourself a forgetful person, then you need to download LastPass immediately. This app is a password manager that securely stores your passwords for your online accounts.
All you need to remember is the master password for LastPass, and the app will take care of the rest. It will autofill passwords on your favourite apps as well as your web browser. It can also generate new secure passwords. If you choose to pay the yearly fee, the app has even more features to give you secure access to your sites.
If you're planning to buy a new phone (whether it's outright, or using Afterpay, Oxipay, or any of the other services), hopefully, this list gave you some ideas on what to do when you first boot up the phone. With thousands of apps to choose from, it can be difficult to know which ones are really worth it. Hopefully, this list has uncovered one that will be useful for you. Go out there and get the most out of your Android!

Robert runs most of the daily operations at Clever Shop List. From finding new categories to cover, to researching to blog content, he makes sure everything stays up to date and is running smoothly. He is an expert on consumer behaviour.
Check our about page for more info.