Afterpay Perfume – Buy Now Pay Later
Buy Now Pay Later services have become increasingly popular over recent years which is great for consumers because more shops are jumping on board.
Services like Afterpay, ZipPay, Clearpay and Openpay have made it easy for consumers to pay for various products in smaller installments.
We've provided a list of the most recommended retailers based on a number of factors, including Support, Shipping & Range of products.
As featured on...

Stores selling perfume that accept Afterpay, ZipPay, Clearpay or Oxipay/Humm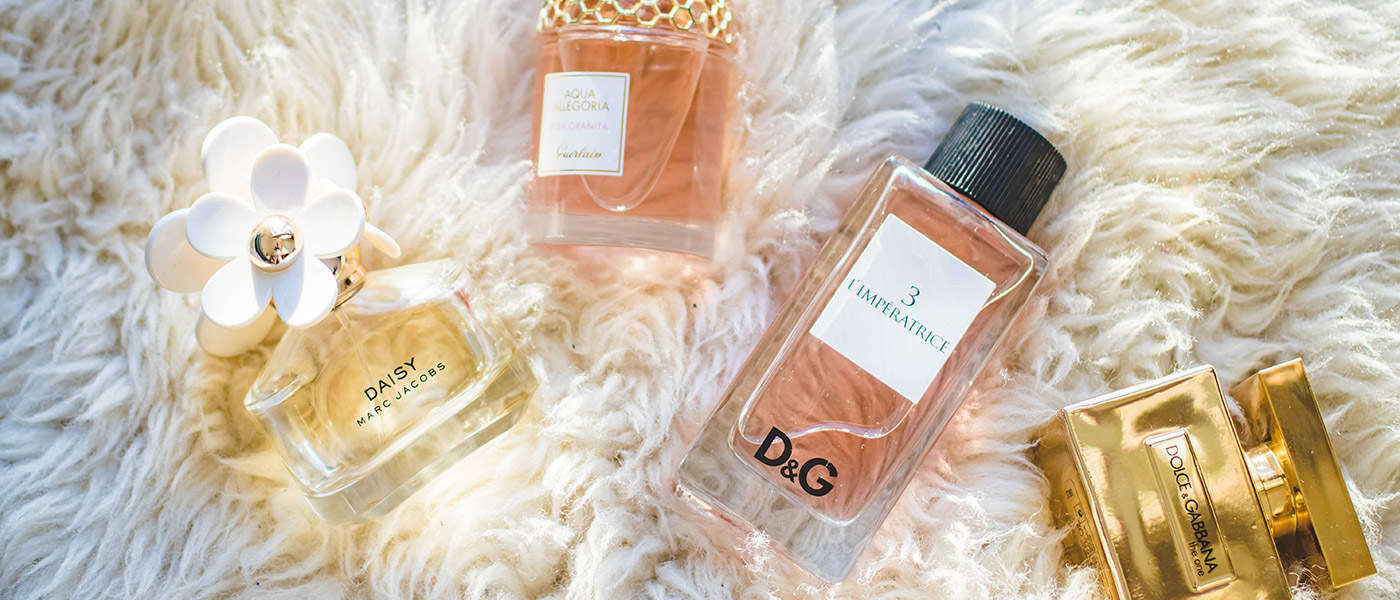 What to Look for When Choosing a Perfume
Perfume is an incredibly personal choice. Not only do you have your preferences for scents, but your body chemistry is entirely different from anyone else's, meaning the ingredients in the same perfume will interact and smell differently on you than anyone else.
Finding the right one for you is a process that takes time and experimentation. There are many things to look for and a few different techniques you can try before isolating the perfect fragrance. Let's go through some of these aspects together so you'll feel more confident in choosing.
Scent Type
A scent can be beautiful. It can bring back memories, trigger ideas, and make you feel powerful emotions. There are seven basic scent types that you need to know. All perfumes fall into one of these categories, although within each category, they can still be vastly different. However, knowing which type you like best can help you narrow down your choices.
Woody scents can be sultry, but they can also be pungent. They can smell like the campfire, asphalt, or a hike in the woods. If you enjoy camping, hiking, and other outdoor activities, this type of perfume could be, quite literally, a breath of fresh air for you.
Citrus perfumes smell clean and sharp. Things like orange, lemon, and grapefruit make it refreshing and delicious, especially when worn in the summer.
Gourmand scents are very divisive. People tend to love them or hate them. They're sweet and powdery. If you can summon up the scent of a creme brûlée, you'll be close. They include caramel, chocolate, vanilla, and burnt sugar.
Floral scents are flirty, feminine, and romantic. They could include cherry blossom, rose, marjoram, jasmine, violet, strawberry, or anything else flowery. They can be playful or sophisticated, depending on how they're combined.
Spicy perfumes are warm and sensual, with hints of incense, pepper, and cardamom. If you have a mysterious side or like to think you do, these scents are for you. They can also be flirtatious or smoky.
Aquatic scents may remind you of drinking lemonade by the beach while the salty air blows across your face. They include notes like salt, sea air, algae, lemon, water musk, or lotus blossom. They can be evocative or refreshing.
Learn About Notes
There are several types of notes that make up a perfume's scent, and the way they're combined makes them smell vastly different, even with the same ingredients. These notes include top notes, middle notes, and base notes.
Top notes, opening notes, or head notes are the lightest. They tickle your nose and warm it up to prepare for the other scents. You will recognize these scents immediately, but they fade because they're just meant to set the stage for what's coming next. They are usually comprised of orange, lemon, grapefruit, berries, lavender, or sage.
Middle notes or heart notes present themselves after the top notes disappear. They're the bulk of what you smell and last much longer. Their influence is strong, well-rounded, and pleasant. They can be a combination of fruits and florals, infused with spices or sultry scents.
Base notes are the last things you smell. They mingle with middle notes to make up the entire fragrance but leave a lasting impression that will help you complete your thoughts on the scent as a whole. They linger on your skin for several hours.
Use Your Instincts
You know best what you like and what you don't. Using your instincts when choosing the right perfume is one of the most foolproof ways to find the best one. You won't be led astray by your feelings, and the emotions that a fragrance evokes can tell you a lot about how it will make you feel when you wear it.
Use it Outside of the Store to Isolate the Smell
When choosing the right perfume for you, make sure you leave the store with it first. Don't smell it in the shop, or you'll be overwhelmed and confused. Plenty of people spray perfume in the air, and the mingled scents can fill your nose with inaccurate information.
Spray the perfumes you like on separate tester sticks and then go outside before you smell them. When you first spray the tester sticks, keep them separated, so the scents don't mix. Amid some fresh air, the perfumes will smell different, and your nose won't be clouded. Fresh air can clear your nose and give you the right impression. You can also use tester sticks to remind yourself of your preferences.
What Is Buy Now Pay Later
If you want a quality perfume, but you can't afford the price tag, use a buy now pay later program like Afterpay, ZipPay, or Oxipay so you can enjoy your favourite scents now and pay for them in easy monthly instalments.